The first time I had ever watched 127 Hours, I had already been warned for the graphic scene in which James Franco's character takes a dull knife to his arm and works his way through every last bit of flesh and nerve ending, but I still was not ready for what I was about to see.  Being of the generation that has experienced such horrible things as internet shock videos and horror films that are trying to step up the gore each time, I felt that I would be able to handle the scene well, but I was so very wrong.  The anticipation of the dull knife breaking into our main characters flesh was just the beginning but it already had me on the edge of my seat and my hands creeping up in front of my eyes.  Things did not get much better as progress began to get made and more and more blood started pouring out of his arm as he got closer and closer to freedom.  By this time in the scene I was watching the film though my fingers, which were acting almost like Venetian blinds in a noir film, only letting bits of the image through and guarding off a lot of the rest.  As if all this was not bad enough, just as he was about to get himself free, our Franco's character gets stuck on one last nerve that he can not cut through, this is where I could not take it anymore and I had to turn away for a moment.  The next thing I knew he was free and walking away with half of his arm unattached to his body. 
 The craziest thing about this scene is that I have never experienced something like that in my life, and hopefully I never will, but I was still able to mentally feel the pain that our main character was going through.  I don't think it was simply because of the use of gore because I can watch any of the Saw films and hardly flinch, but I think it was the intelligent use of gore that makes the scene stick with us, but its use in a much more realistic way than we see in any horror film.  
Long before we watched Harold and Kumar Go to White Castle, I saw the film with a couple friends solely to see a dumb comedy with a bunch of cheap laughs.  One of the early scenes in the film though stood out to me though as a scene that really tingled my senses and really made me crave the little White Castle burgers as well.  The scene I am talking about is right after Harold and Kumar have spent an evening at home smoking weed until the both were left with extreme cases of the munchies.  The next thing they know a commercial for White Castle comes on and not only tempts them, but tempts the audience as well.  The commercial describes the burgers in such a way that your brain teases you into making you think you can taste the burgers already.  It is a strange phenomenon of the brain to do something like this, but even now as I write this paper and think about that scene, the taste of a burger is building up in my head.  
For my third choice, I have to talk about the television show The Walking Dead. I know it may not be a film, but it is one of the best shows on TV right now and season one had one of the most cinesthetic moments I have ever experienced.  The premise for the show is following a group of survivors of the zombie apocalypse and all of their adventures of trying to survive another day.  In one of the early episodes of season one, a few of our characters were forced to make an extreme test of luck and walk straight through a group of zombies occupying the streets of Atlanta; and how would they just walk through without facing harm? They decided to cut open dead zombies and cover themselves with the entrails and other organs of the zombies in order to gain their scent, hence the episode title "Guts".  Being that the show airs late at night, and on the cable channel AMC, the creators were able to have some freedom in shooting the scene and the level of gore.  From the very beginning, a few of the guys dig, knife first, into the stomachs of some dead "walkers", as they call them on the show, and persisted to cover themselves with the thick, black, tar-like paste that came from the zombie's bodies.  Through the way the actors reacted to the smells and appearance of the entrails, the audience was given a very graphic and very realistic scene that made you cover your nose in hope to keep the scene from getting in your nose.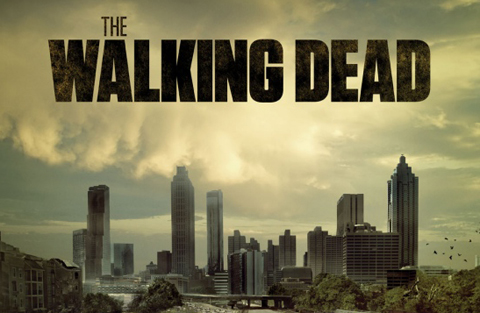 One of the first R-rated films that I ever saw was Reservoir Dogs by Quentin Tarantino, and one specific scene has stuck with me ever since the first time I saw it: the scene where Mr. Blonde sadistically cuts off the police officer's ear while dancing along to the song "Stuck in The Middle With You".  Being that I had not really been exposed to Tarantino films at this time, I was shocked to watch the scene, even though you don't actually ever see Mr. Blonde actually cutting the ear off.  The implication of what is going on along with irony of the music really makes the audience feel not only trapped like the police officer, but also cringe whenever Mr. Blonde comes in with a swipe with his razor blade.  The pain doesn't end there though; even after the ear is cut off, Mr. Blonde begins dousing the freshly earless cop with gasoline, making the audience cringe again as the gas burns the open wound.  As I would go on to see more Tarantino films and expand my knowledge on his different styles, I discovered that this idea of cinesthetic films is something that Tarantino specializes in.  He has a unique way through his dialogue and realistic violence to make the audience really believe in what is going on, and to not only watch his films, but feel them.
Finally, probably one of the best examples of cinesthetic films would be any episode or any of the Jackass films that come out.  Because we are not seeing actors perform scenes and rather perform extreme stunts, we have a very realistic, almost documentary feel, to the films.  The worst part about seeing a Jackass film is the idea that you will have cinesthetic experiences that involved almost all your different senses.  Whether Bam Margera is doing some extreme stunt on a skateboard that makes you feel as your own bones are breaking or Steve-O is eating something disgusting and making you want to throw up, the Jackass films are completely a cinesthetic experience.  I think that is exactly what makes these films popular though; as an audience, we are able to see people putting themselves into these extreme situations, and almost feel what they are feeling, but still remain safe sitting in the theater or in our own living rooms.